As cities transform,
​what environments let everyone thrive?
Deftspace Lab | Susan Dieterlen RLA PhD
Quick Links to Current Work
Current Book Project

​I'm currently in the final stages of writing

Design by Deficit

, a book manuscript about how wildness and neglect shape American cities, and how this affects residents' lives, for good or ill. Read more about it here.

​

research

​My research is comprised of multiple related lines. These lines may seem unrelated at first glance, but when people's interaction with the environment is made foreground, new connections between topics become visible. My research lines share this foreground, as well as the setting of smaller postindustrial cities and broad (social, economic, ecological) sustainability during economic transformations.


Consulting services

• Innovating and synthesizing across boundaries, process-based thinking, and connecting theory or research to application.

• Initiating and developing student/course projects with community collaborators; balancing interests of collaborators and students

• Mentoring and guidance of idea generation and development in others; particular experience with creative responses to urban social, economic, and ecological issues. Skilled at mentoring students from diverse backgrounds, including first-generation students.

• Facilitation of interdisciplinary conversations with students, faculty, practitioners and professionals

• Supervision of interns and assistants; team leadership and coordination

• Experiential (studio), lecture, discussion, and hybrid instruction; course and curriculum development

• Innovative teaching techniques and course structures, including digital and online technologies and social media

• Mixed-methods/quantitative research, incorporating Census data, on-site observation, GIS (Geographic Information Systems) and basic statistics

• Print and web publications for professional, scholarly, and public audiences

• Presentations for professional, scholarly, and public audiences. I also organize and chair sessions.

• Proposal preparation, including budgets, schedules, and project management




Susan Dieterlen RLA PhD
Researcher, author, and teacher
environment| immigration | justcity | wellbeing
urban disinvestment | nature
​

"Disruption and Design Thinking,"
Spring 2016 lecture series
​Syracuse University School of Architecture

* people in the environment
* sustainable development
* urbanism and urban design
* experiential/ design studio instruction




* sociocultural issues and the environment

* environmental design

* research design

* site materials and construction
Powered by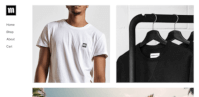 Create your own unique website with customizable templates.